Yoga for Strength
Configuring the Body to Be Stronger with Less Effort
Updated: 2019 08 021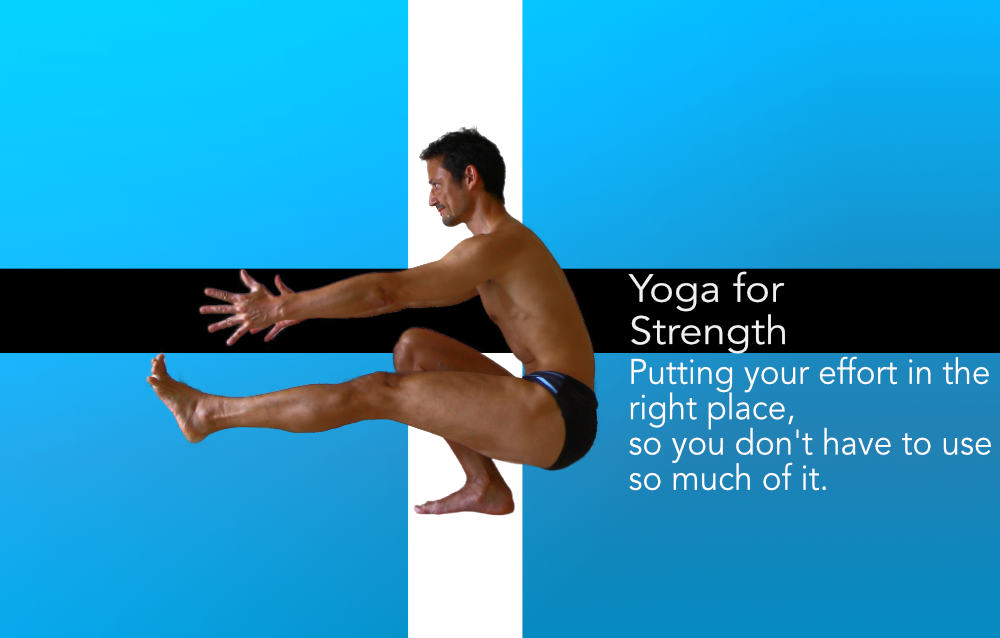 Yoga for Strength is about directing your awareness and your effort so that you can apply strength effectively with less effort.
The focus is on feeling muscles, joints and connective tissue so that you can control them effectively. The important point here is that muscles not only move the body and stabilize it, they also are the main drivers of proprioceptive information.
Feeling muscle activation and connective tissue tension (and responding to this information when required) is the rough equivalent of listening to changes in engine pitch so that you know when to change gears.
Strength Index, TOC