Knee Joint Stability
Controlling Knee Bend and Shin Rotation
(Relative to the Thigh)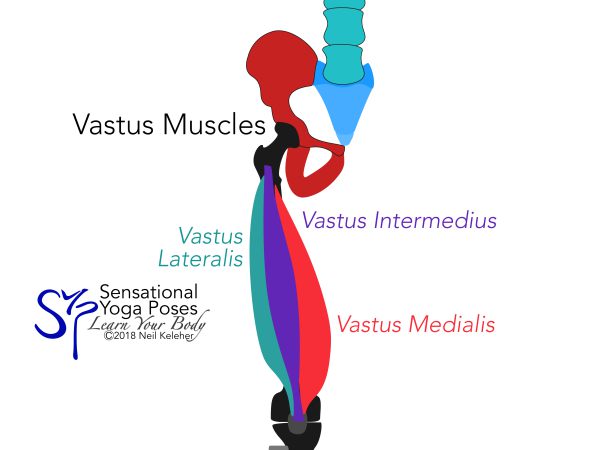 We tend to think of the knee as a simple hinge joint. As a result it's easy to suggest that all the knee does is bend and straighten. But when the knee is bent it also allows the shin to rotate relative to the thigh.
Muscles that control shin rotation when the knee is bent can also be used to help control shin rotation when the knee is straight.
And so when stabilizing the knee it helps to think of stability both in terms of stabilizing or resisting changes in knee bend as well as changes in shin rotation.
In addition, in terms of knee stability it can also help to think in terms of adding tension to the knee joint capsule, particularly when the knee is compressed. In this instance, knee stability is about tensioning the joint capsule to maintain a layer of lubricating fluid between articulating surfaces of the knee joint.