Learn about your knees
(So that you can use your body more effectively and deal with problems like knee pain)
Published: 2020 06 16
Updated: 2020 10 30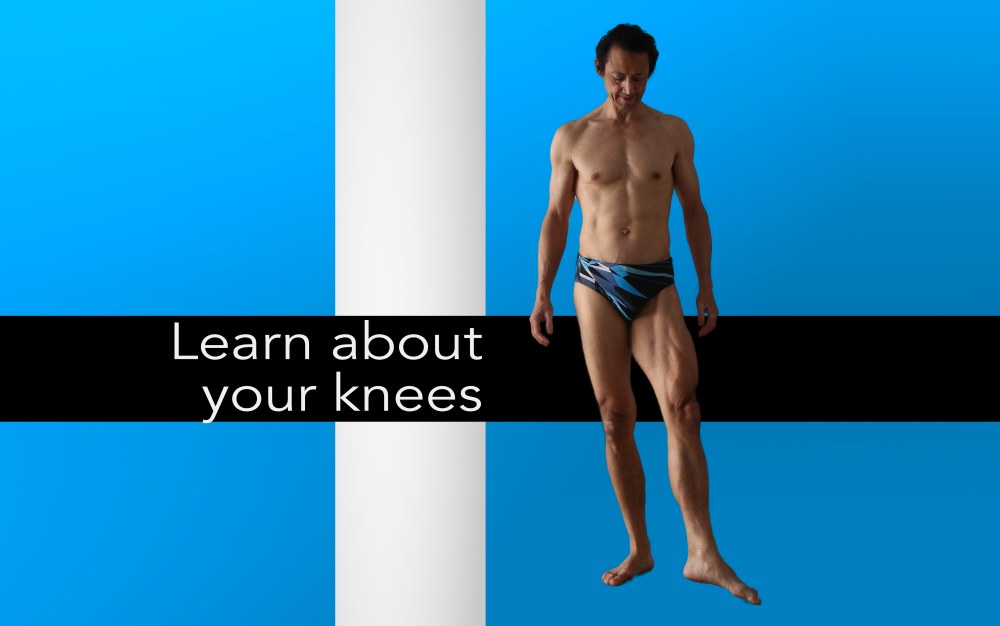 Knee basics
We tend to think that all the knee joint does is bend and straighten. But the knee does a little bit more than bend and straighten. When the knee is bent, the knee joint actually allows the shin to rotate relative to the thigh. However, this ability is restricted when the knee is straight.
Why is it important to understand this simple idea?
There are muscles that can be used to stabilize the shin, to prevent it from rotating. These same muscles can also be used to deliberately rotate the shin. So as well as being able to use "knee muscles" to bend and straighten your knee, you can also use knee muscles to rotate the shin relative to the femur or keep the shin rotationally stable relative to the femur.
And so what happens when the knee is straight?
If these muscles work to rotate or stabilize the shin against rotation, what purpose do they serve when the knee is straight? Well, then they can be used to help rotate the shin and femur together relative to the hip joint.
So why do the knees allow the shins to rotate?
Because the shins can rotate at the knees when the knees are bent we can squat with our feet at varying distances apart. It also allows us to easily adjust foot position when one or both knees are bent and supporting our body weight. In terms of yoga poses, it allows us to use leg positions like the various janu sirsasana variations as well as virasana and lotus.
The ability for our shins to rotate at the knees is a way of allowing us to use our legs with greater flexibility. It allows us to use our feet in more ways without putting undue stress on our knees. And so one idea here is that if you want to look after your knees (or help keep them pain free) practice controlling them through all their ranges of movement.
Learn about your knees Index