IT Band Anatomy and Bio-mechanics
Helping to control the hip or helping to control knee rotation
IT Band Anatomy and Biomechanics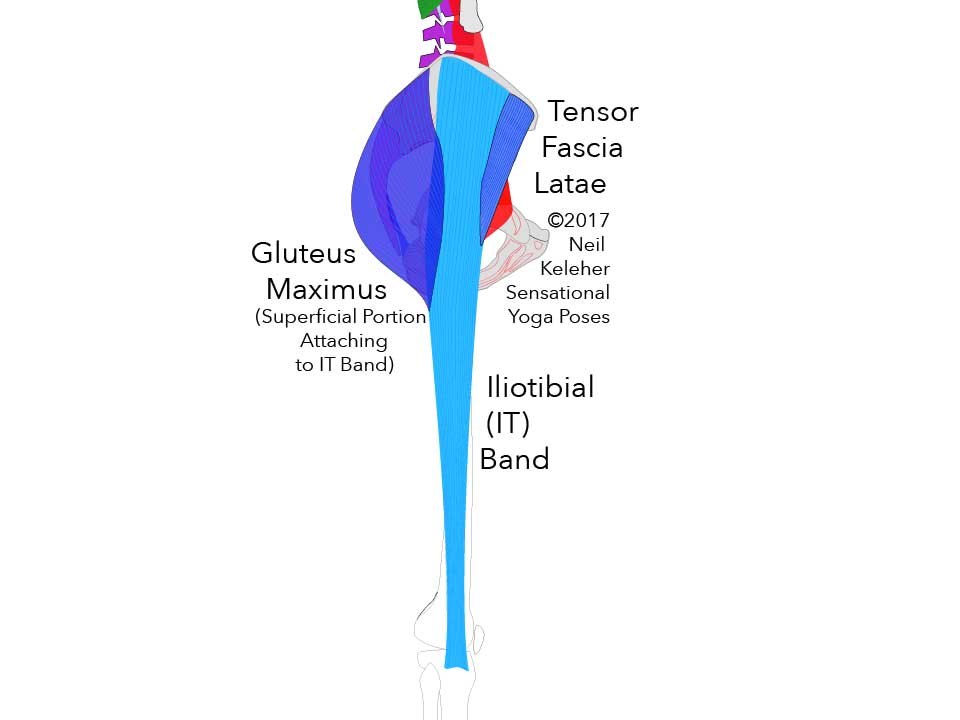 The IT Band is a band of connective tissue that runs down the outside of the thigh. "IT" is short for Iliotibial. The IT band is also known as the Iliotibial Band or Iliotibial Tract.
Muscles that Act on the IT Band
The IT band could be considered an especially long tendon. The Tensor Fascia Latae and the outer (or superficial) portion of the Gluteus Maximus are two of the muscles that act directly on it.
Another muscle that can act on the IT band either directly or indirectly is the Vastus Lateralis, the outermost muscle of the quadriceps group.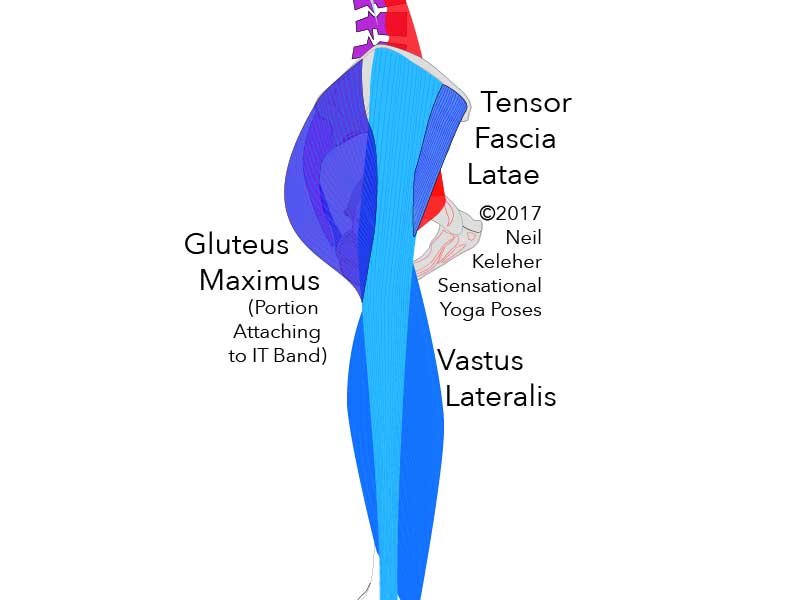 While the IT band runs up the the side of the thigh, the most important points to consider are its end points. If there are problems with the IT band, the only way to fix these problems (assuming that it isn't torn) is to look at the muscles that work on it.