The Sartorius
How it can help to stabilize the knee against rotation while standing, walking or running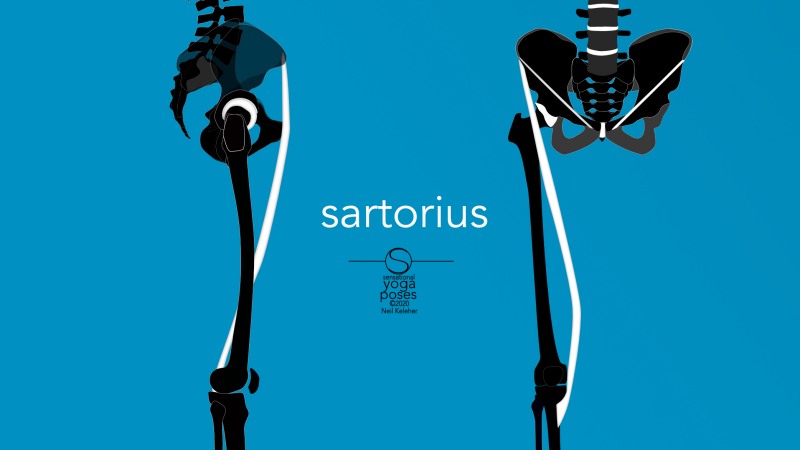 The sartorius is a dual joint muscle that works on both the hip and the knee.
Assuming the knee is stabilized (so that the amount of bend doesn't change), the sartorius can be used to flex the hip. Because of the way where it attaches to the tibia, as well as flexing the hip, it can also cause the hip to externally rotate. And so it's a great muscle for playing hacky sack and doing lotus pose.
While the sartorius can be used to externally rotate the hip it also can act to rotate the shin internally relative to the femur.