Sensational Knee Strengthening Exercises
Poses and Muscle Activations for Stronger Knees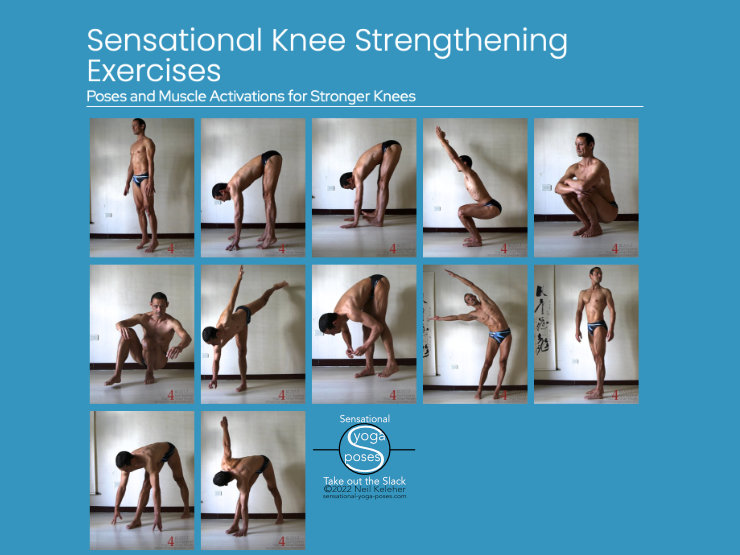 One way to strengthen the knees is to practice activating them in a variety of different positions.
If you have knee pain, particularly while squatting, you can read up on how to prevent knee pain in IT Band Knee Pain.
One of the most basic ways to protect the knees while standing is to stabilize the feet and shins. Read more about the anatomy behind this in Knee joint Stability.