Working Towards a Kneeling Quadriceps Stretch
Learning to kneel comfortably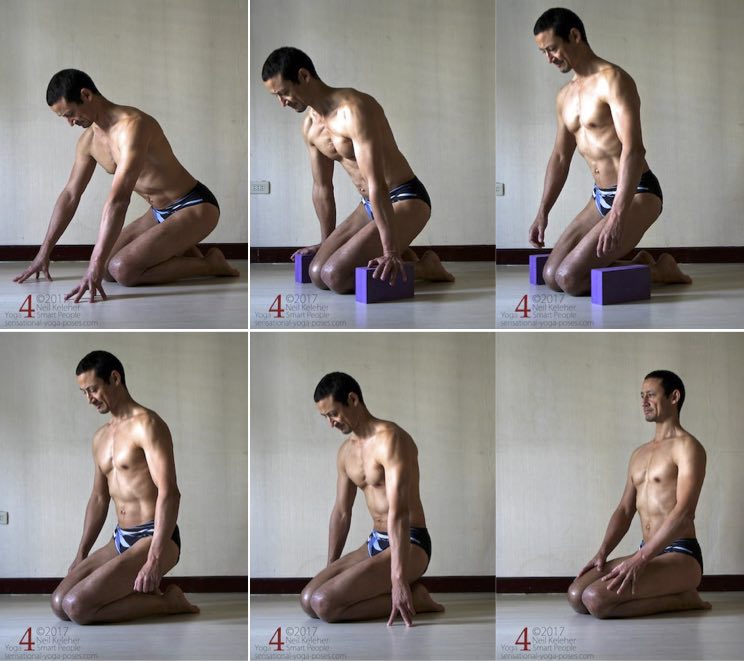 If you have trouble kneeling then the exercise of kneeling can be one way of stretching your quadriceps.
To minimize the risk of injury I'd suggest learning to activate your knees and quadriceps so that you can use these actions while kneeling. Then your kneeling practice can include focusing on rhythmically activating and relaxing your knees and/or your quadriceps.
The idea of doing so is to gain control of your knees, and to induce stability while activating, and then to gradually stretch the quads while relaxing.