Working Towards Lying Quadriceps Stretch
One Leg at a Time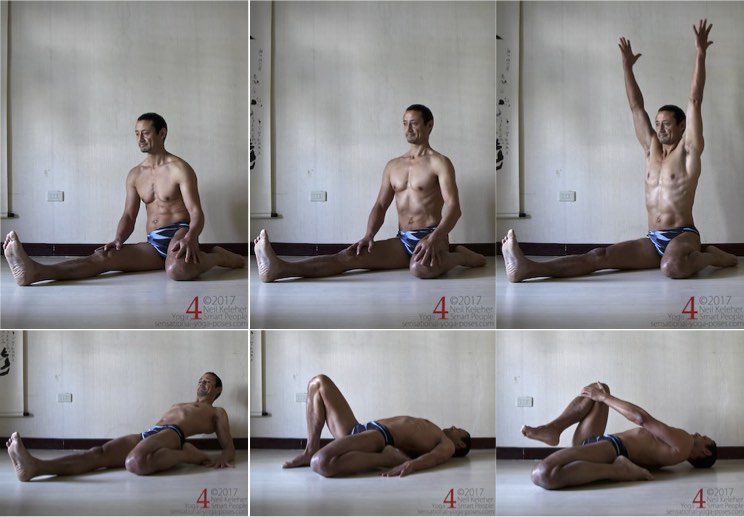 To work toward a one legged lying quadriceps stretch you can start with a one legged kneeling position. Bend the other knee and place the foot against the inner thigh of the kneeling leg.
If you have tight quadriceps, you may find that you have to lean away from your kneeling leg.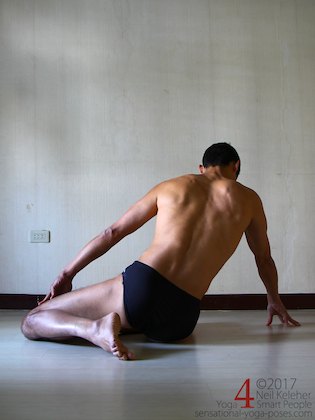 To stretch your quadriceps in this position, begin by using your arm to push yourself gradually upright. As you do so focus on activating the quadriceps or knee of your kneeling leg (make the knee feel "strong"). You could also focus on activating the hamstrings.