Sensational quad stretches
How to anchor the quadriceps so that you can effectively stretch them
Sensational quad stretches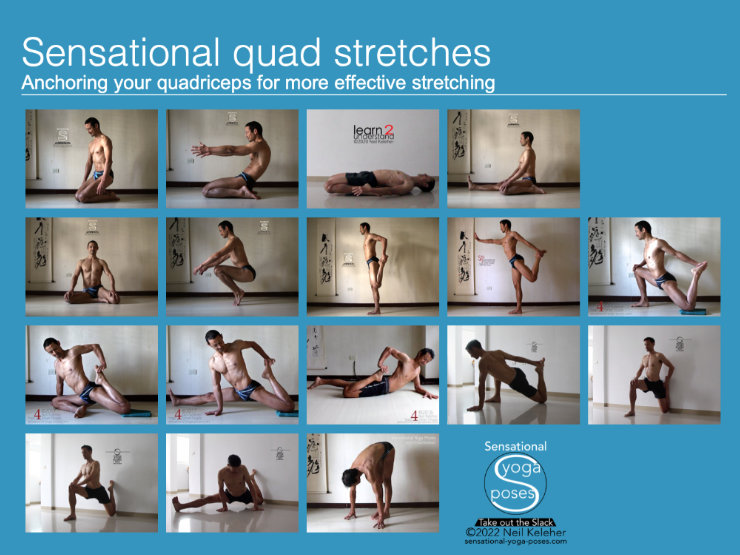 Quad stretches in general involve bending the knees. The more you bend them, the deeper the stretch to your quads. To intensify the quad stretch and target the rectus femoris in particular, you can either bend the knees and then bent backwards at the hip or bend back at the hip and then bend the knee (or knees).
Quad stretches TOC
Whether stiffening the toes, the ankles or the knees, or whether creating an upwards pull on the ASIC or pubic bone, when using muscles against each other or against some other force, these are all actions that can be felt, thus the idea of sensational quad stretches.
You can read more about all of that in anatomy for quadricep stretching.
One other suggestion for sensational quad stretching is to actually activate your quads while stretching them.