Hip Joint Bicycle Wheel
Likening hip muscles to spokes, their job is keeping the hub of the hip joint, the femur, centered relative to the rim, the hip bone.
Published: 2020 01 17
Updated: 2020 08 04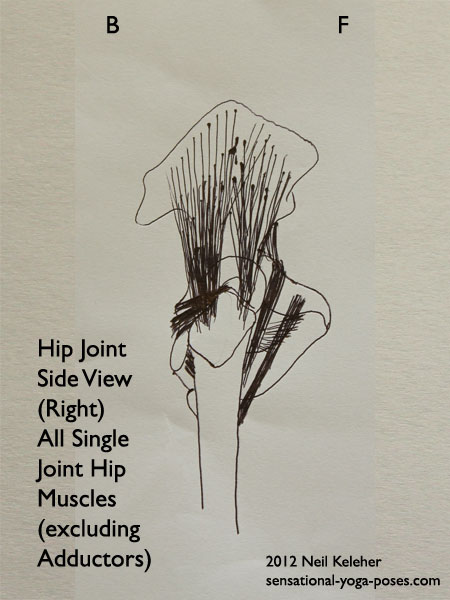 The usual way of explaining hip joint anatomy is to focus on muscles according to region and/or function. I thought it would be helpful in this article to offer a slightly different point of view of the muscles of the hip.
The spokes of a bicycle wheel center the hub relative to the rim and help to keep this relationship stable, even during the stresses of being ridden.