Basic Hip Adjustments for Standing Yoga Poses
Adjusting muscle tension in stabilized hips for lubrication and proprioception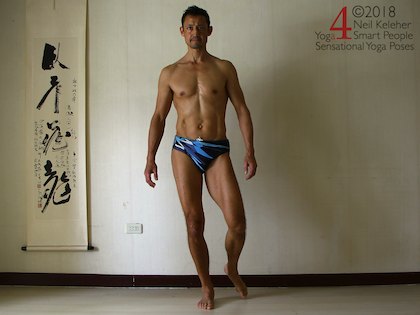 In standing yoga poses you may help prevent premature wearing out of your hips if you put into practice the idea of adjusting your standing yoga poses.
Note the idea is first to stabilize or otherwise activate the hips, and then make adjustments.
The idea isn't to take it easy on your hip joints, but to actively use them in a way that strengthens the muscles of the hip joint.
The reasoning behind this is that muscle tension helps to control joint capsule tension which helps to keep your hip joints lubricated.