The Thoracolumbar Fascia (TLF)
Wifi for Your Spine, Arms and Legs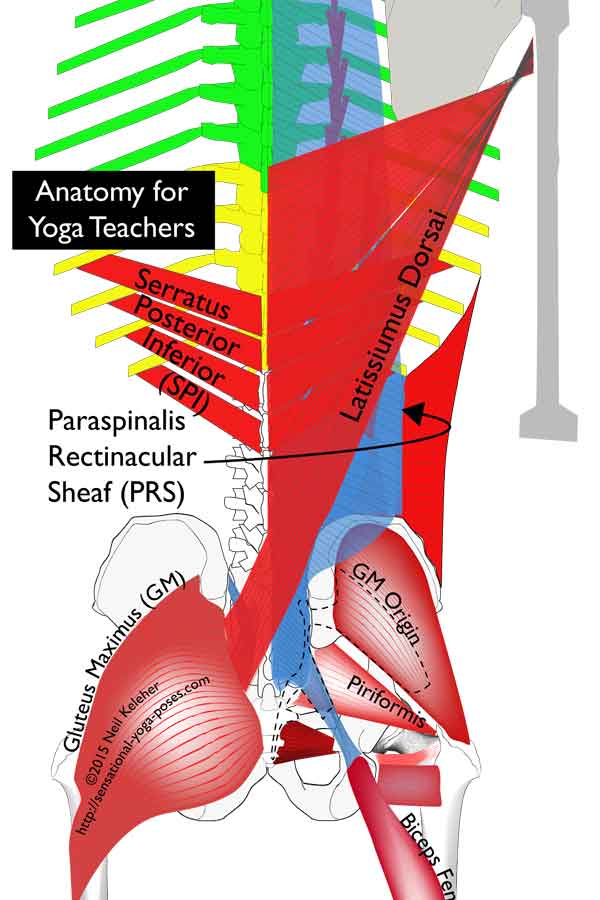 Despite its name, the thoracolumbar fascia (TLF) runs up the entire length of the spine from the sacrum to the base of the skull.
Via the latissimus dorsai it connects to and is both affected by and can affect the arms.
Via the thoracolumbar composite (TLC) and the sacrotuberous ligament it connects to portions of the gluteus maximus and the hamstring muscles so that it affects and is affected by the legs.
At the core, it includes both the bone-and connective tissue composite "tube" that wraps around the paraspinalis muscles as well as the aponeurosis of the three sets of muscles that are contained within that tube (two sets of spinal erector muscles as well as the lumbar multifidus.)
The thoracolumbar fascia can be a key element in understanding how the arms, legs and spine can work together for more efficient and more connected movement.
Thoracolumbar Fascia, TOC