Anatomy of the lower back
Understanding the low back so that you can begin using it effectively
(and work towards a pain free low back)
Published: 2020 01 05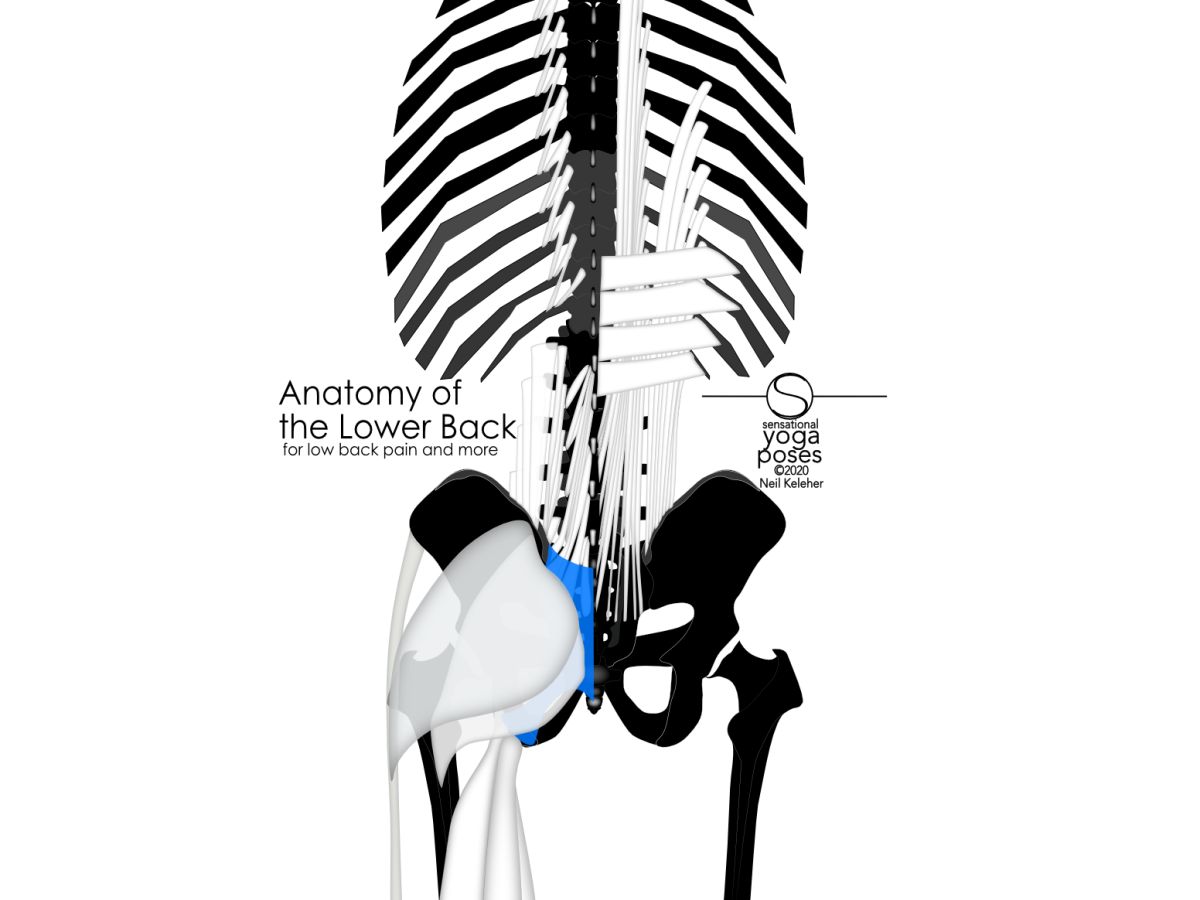 When dealing with low back pain, or simply trying to learn to use your lower back effectively, it can help to look at more than just the lumbar spine.
And so in this look at the anatomy of the lower back, we'll look at not just the lumbar vertebrae. We'll also look at the sacrum, which connects to the bottom of the lumbar spine, and we'll look at parts of the ribcage, which attaches to the top of the lumbar spine.
We'll be looking at the backs of the ribs and the lower ribs as a whole. And we'll look at the hip bones.
We'll also look at the joints that connect these structures. Of particular note in this regard is the SI joints, and what could be thought of as the thoracolumbar junction.
We'll also look at the muscles that work across those joints, focusing on muscles that attach directly to the lumbar vertebrae or adjacent structures.
The above mentioned bony elements form most of the framework of the lower back and include the bulk of the attachment points for muscles that directly, or indirectly affect the lower back.
Basic lower back stability and twisting
Breathing into the lower back
Thoracolumbar stability
SI joint stability
Supporting the lower back and the upper back