The Transverse Abdominis
A Tension Control Mechanism for your Abs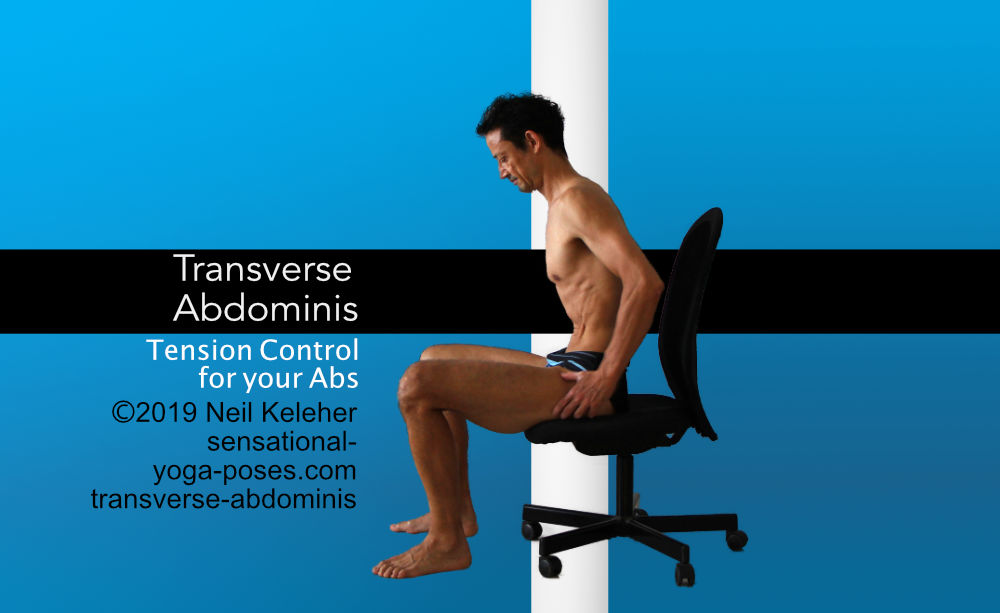 One of the simplest ways of learning and practicing the use of your transverse abdominis is to pull your belly in to cause an exhale.
A key element of this exercise is drawing your belly inwards, past the border of your ribcage and hip bones.
This exercise is not the same as a vacuum or sucking your belly in.
A good hint that you are using your transverse abdominis to pull your belly inwards is that an exhale occurs as you do it. Then, when you relax, and let your belly expand, an inhale occurs.