Learning to Feel And Control The Respiratory Diaphragm
Anatomy for Yoga Teachers
Learning to Feel and Control the Respiratory Diaphragm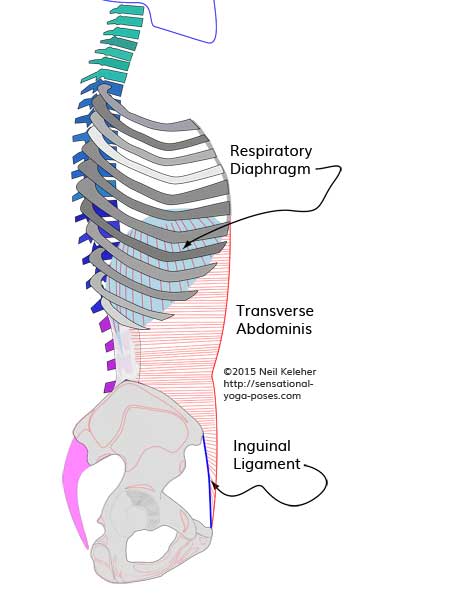 The respiratory diaphragm is an umbrella shaped muscle situated directly beneath the lungs and heart. It attaches to the lumbar spine and lower ribs and sits directly on top of the liver, stomach, spleen and kidneys.
With a very basic understanding of the diaphragm, you can learn to feel your diaphragm while doing belly breathing or while going to the bathroom
Respiratory Diaphragm and Transverse Abdominus.
Respiratory Diaphragm, TOC