Glute and Hamstring Anatomy for Yoga
Yoga Anatomy for Back Bending and Forward Bending the Hips
Hamstring Anatomy for Yoga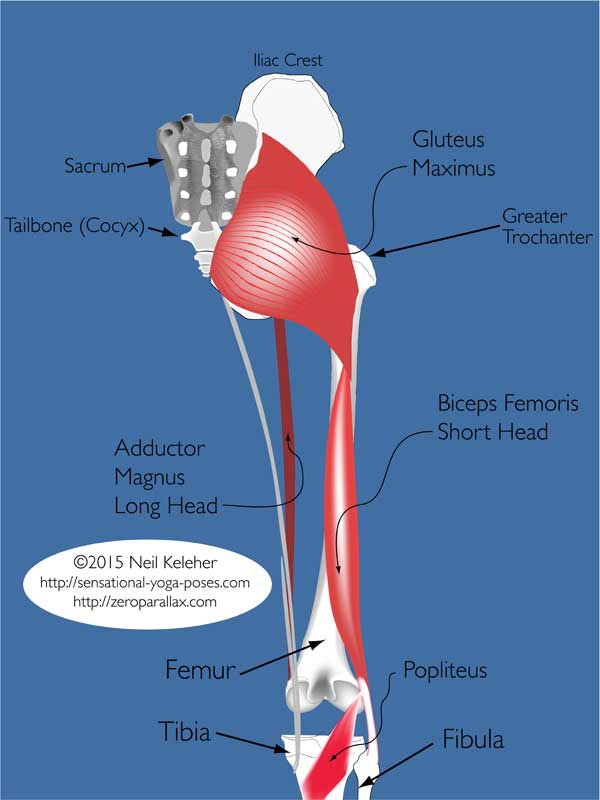 Someone recently commented on a friends post that the hamstrings are knee flexors and so in a pose like reverse plank ("purvottanasana" or "straight bridge") they don't activate, since the knees are kept straight.
The hamstrings are actually a multijoint set of muscles that run along the back of the thigh. They act on the back of the hip joint and the back of the knee. They can be used with the gluteus maximus to open the front of the hip joint.
In belly upwards poses where legs support the body and the knees are straight, such as in reverse plank, they can be used in conjunction with the quadriceps to stabilize the knee.
They can also help control knee rotation