Vastus Intermedius, Preventing Knee Pain
A key element in the force transmission architecture of the quadriceps tendon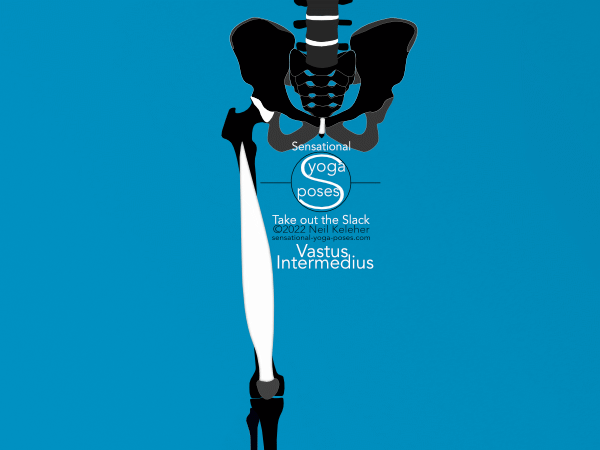 One muscle that I've ignored with respect to knee pain and knee function is the vastus intermedius muscle. It's easy to ignore because it's hidden from view. But, it provides the deepest layer of the quadriceps tendon.
When dealing with knee pain, solving the problem that causes knee pain is a relatively complicated puzzle. That's because the knee is a relatively complicated joint. Its complexity is compounded because it is part of a system of joints that includes the hip joint, the joints of the foot and ankle, and the SI joint.
Generally, to solve knee pain, or rather, to solve the problem that causes knee pain, you have to look at all of these joints, generally one at a time. And you have to look at the the muscles that act on them.