SI Joint Stability in Marichyasana
and Other Seated Yoga Poses
Published: 2020 08 14
Updated: 2020 11 04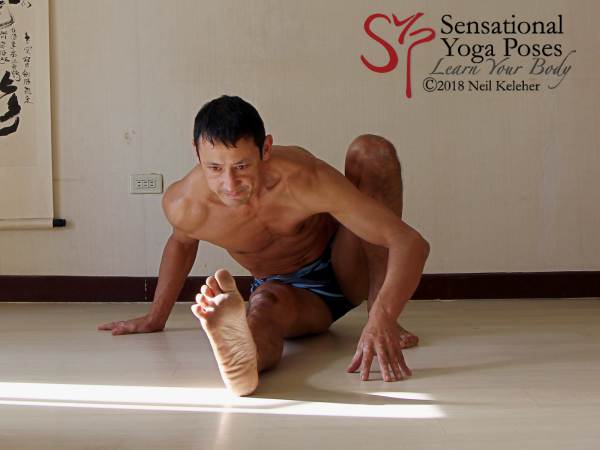 While doing some research about marichyasana, I found out from another author that doing Marichyasana A with the Marichyasana hip lifted is a way of exercising the SI Joint.
Doing it with the hip down, the same effect is not achieved.
Or so he suggested.
I've had the opportunity to explore the muscles of the legs and hips in detail recently, and in the context of seated yoga poses like Marichyasana A and I'd suggest that what is more important than lifting a hip or keeping it on the floor in marichyasana is actually being able to activate the SI Joint so that you can stabilize it in either position (or anywhere inbetween).
Another option is to stabilize the hip bone and or femur so that muscles that work on the SI joint have a stable foundation from which to act. (Stabilizing the foot and lower leg can also be helpful in this regard).