Connective tissue tension
Providing passive proprioceptive information when connective tissue is stretched
Connective tissue tension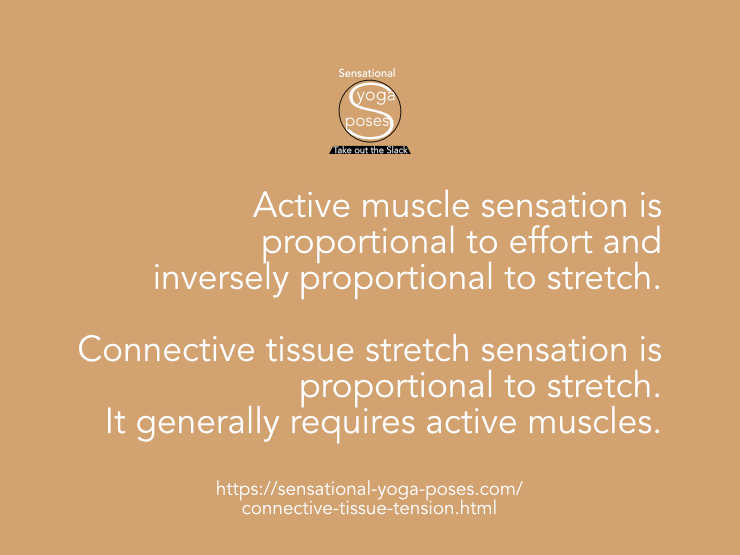 Because connective tissue is a component of both joints (the joint capsule, tendons, ligaments) as well as muscles (investing fascia as well as tendons and ligaments), connective tissue tension can be used to help the brain assess tension in joint capsules as well as the amount of stretch a muscle is subject to.
Connective tissue provides passive proprioceptive information when it is stretched.
By itself, this information isn't enough to give the brain a full picture of how the parts of the body relate, but it is an important component of the brains sense of how the parts of the body are currently configured.
Connective tissue, TOC