Can stretching improve proprioception?
Plus other methods for improving body awareness
Can Stretching Improve Proprioception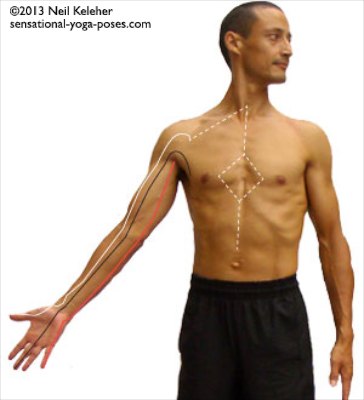 In a recent post by Dave Wardman he mentions a connection between high quality stretching and how it increases, or can increase, sensory awareness. It stuck in my mind and later I realized, that the type of stretching referred to may be similiar in effect, and practice, to Tai Ji.
For myself, sensory awareness, particularly when dealing with movement or stillness, means an awareness of muscle activation sensation, connective tissue tension, skin contact (touch) and pressure.
I tend to call this proprioception. There may be slight variations on what this means, but I use proprioception to mean feeling and sensing our own body, both how it relates to things it is in contact with and how the parts of it (mainly bones, muscles, joints) relate to each other.