Can stretching improve proprioception?
Plus other methods for improving body awareness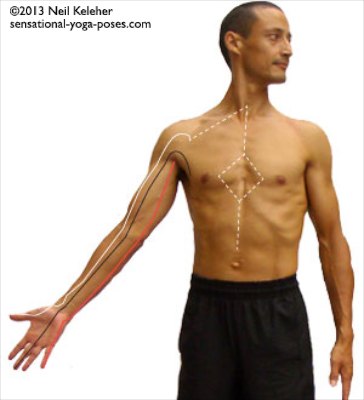 For myself, sensory awareness, particularly when dealing with movement or stillness, means an awareness of muscle activation sensation, connective tissue tension, skin contact (touch) and pressure.
I tend to call this proprioception. There may be slight variations on what this means, but I use proprioception to mean feeling and sensing our own body, both how it relates to things it is in contact with and how the parts of it (mainly bones, muscles, joints) relate to each other.
I should say right from the get go that for me proprioception ties in directly to the muscles. Our muscles allow us to proprioceive and they allow us to move.
Without muscles we wouldn't be able to proprioceive. But we also wouldn't be able to move either. And so nature has equipped us so that the same things that cause us to move also allow us to feel movement.