Tensegrity, Motor Control and Proprioception
Using a controllable bicycle wheel tensegrity as an analogy for ideal hip joint proprioception and control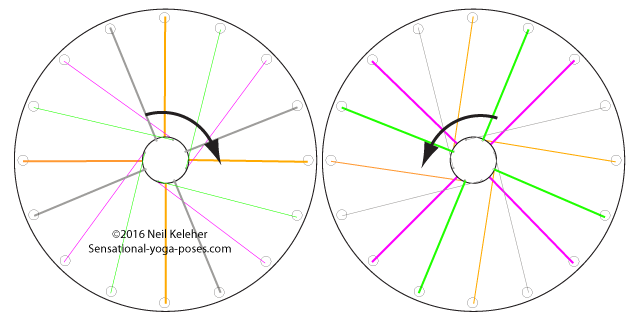 Tensegrities consist of pressure elements (also called compression elements) held together by tension elements.
Where the pressure elements create or maintain space and give the structure shape, the tension elements hold the structure together, hence the term tensegrity, a combination of the words tension and integrity.
While moving or controlling our body, tensegrity is the state where we have the minimum tension required to give us proprioception, and nearly instantaneous responsiveness. It's the type of responsiveness you get when you pluck a guitar string.