Balancing Space and Tension
Tensegrity for Integration and Instantaneous Information Sharing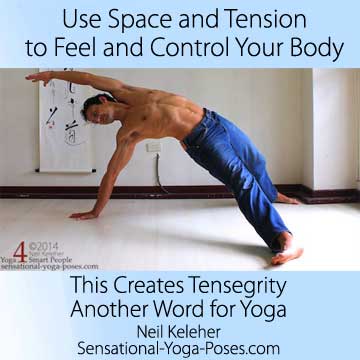 Why is tensegrity so important?
Not only does it create strong and resilient structures with minimal weight and material. It also creates a responsive information network.
This network allows a structure with tensegrity to respond instantaneously to what is happening to it now.
In martial arts, yoga, or any discipline where body awareness or mindfulness is required, I'd suggest that tensegrity is the state that we should aim to be in. Tensegrity is the state where we are aware of our body and our environment and we can respond, instantly.
The main ingredients in a tensegrity structure are space and tension. Tensegrity is arrived at and maintained by balancing the two.