Stretching the Psoas
And understanding the psoas so that you can figure out why it's tight in the first place
Published: 2020 10 20
Updated: 2020 10 19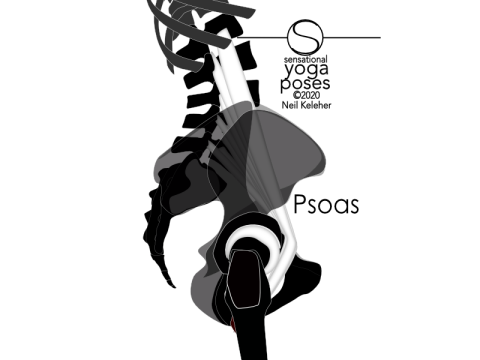 If you (or your student) have a chronically tight psoas, and you have to keep stretching it to get relief, the problem might not be in the psoas but in the thing that controls the psoas, the brain.
If a psoas muscle is tight, it's probably being over-used. And it's being over-used because it's substituting for some other muscle or muscles. Or perhaps there is a lack of stability that by being engaged it is making up for.
And so when stretching the psoas, rather than just adopting a position and holding it, it may be helpful to look at the way that you do any psoas stretch. And in addition it may be helpful to learn how to activate the psoas and relax it, or, in other words, control it.