The Obliques and Intercostals
Shaping and Controlling Your Ribcage and Your Waist
Obliques and Intercostals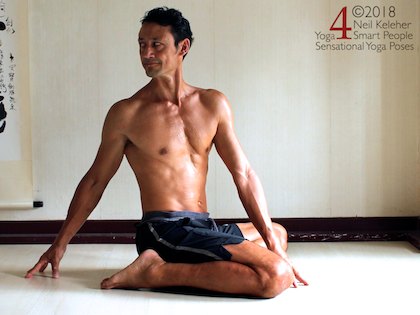 The obliques and intercostals are a series of angled muscles that run between the pelvis and the ribcage and between adjacent sets of ribs.
They can be used to help twist, side bend, back-bend and forward bend the lumbar and thoracic regions of the spine as well as the ribcage.
They can also be used to stabilize the waist and ribcage, acting against each other or against some external force.
The intercostals in particular can help give you a "feel" for your ribs and ribcage. The obliques can help give you a feel for your waist, your hip bones and your lower ribs.
In order for any of these muscles to help you feel, they have to be active.
And in order to activate they need some force to work against.
Obliques and Intercostals, TOC