Basic Yoga Sequence
Stretching the hips and spine, part 1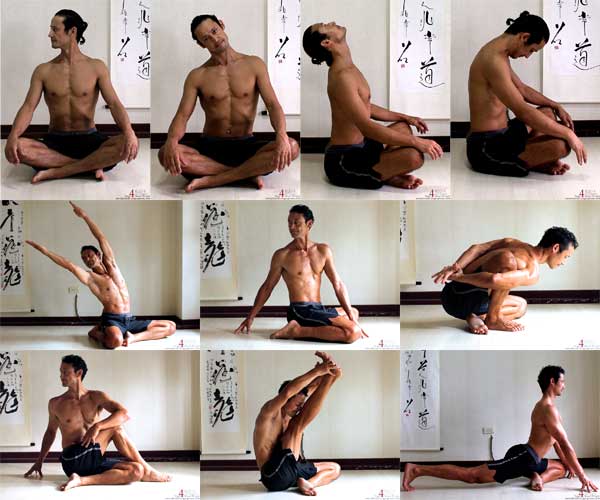 The following basic yoga sequence is for general hip and spine flexibility, including the neck.
It covers most of the mobility requirements for the hips and spine and also includes "reactivation exercises" at the end of the routine to reactivate muscles that have just been stretched.
The sequence is divided into three main parts. The poses in each part can be practiced as a mini-sequence if short on time, or if you want to focus on certain elements.