Basic Yoga Sequence
Part 3, reactivating the hips after stretching them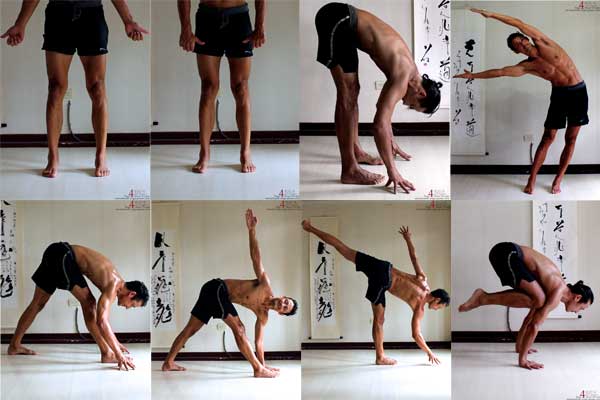 The following sequence is part 3 of a basic yoga sequence of stretches is for general flexibility.
This third part focuses on reactivating the hips.
A lot of times after doing deep relaxed stretching the body may feel fragile, like you are a newly hatched bird or newly born horse not quite used to using their body. These reactivation exerises ideally minimize that feeling. You could think of it as taking out the slack.