Seated straddles splits
Opening your hip creases to get deeper into this seated adductor stretching position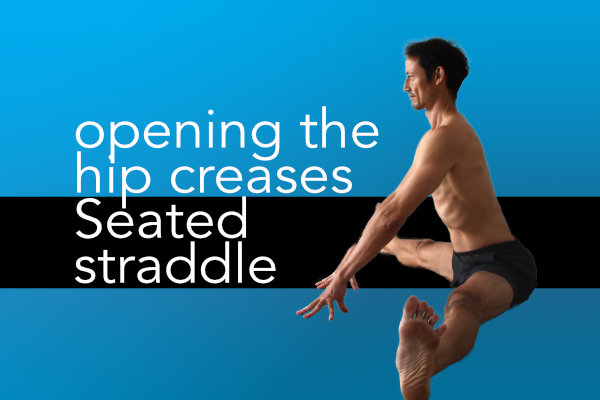 I recently started working on seated straddle splits (or seated side splits) as a change from working on the side splits with hips lifted.
Despite having touched down to the floor a couple of times doing the hips lifted side splits, my seated side splits, at rest is at about 90 degrees. Each leg is at about 45 degrees from the center line. There are some differences in the tilt of the pelvis, but even so, not too impressive.
Digging in my heels to gradually widen the stretch, what I found was that "opening" my hip creases, both one at a time and both at the same time, seems to be one way of effectively getting deeper into the stretch.