Sitting bone and sacrotuberous ligament pain
Understanding your hip joint so that you can alleviate pain more efficiently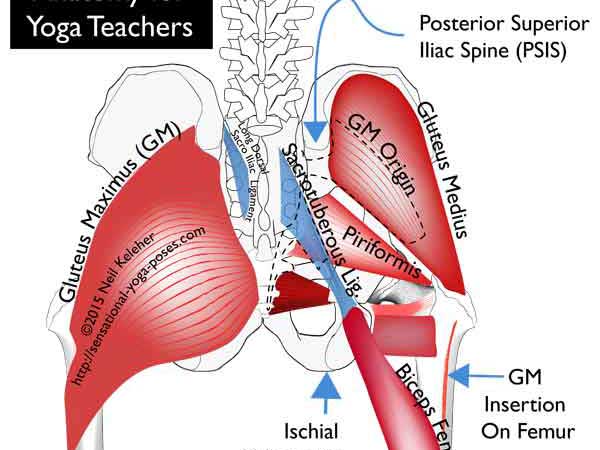 When trying to understand how to deal with sitting bone pain or sacrotuberous ligament pain, it can be helpful to think of ligaments as active structures. They can (and are) affected by muscle tension. Even more helpful is understanding which muscles can directly (and indirectly) affect tension in the sacrotuberous ligament.
Also helpful to understand is that ligaments don't just come into play at the end of a range of motion. Instead, they can be used to help protect joints through a wide range of movement.
Rather than preventing bones from bumping into each other at the end range, they help to maintain joint space, i.e. prevent joint surfaces from rubbing.