Muscles are Force Sensors
Muscles need opposition in order to function
Muscles are Force Sensors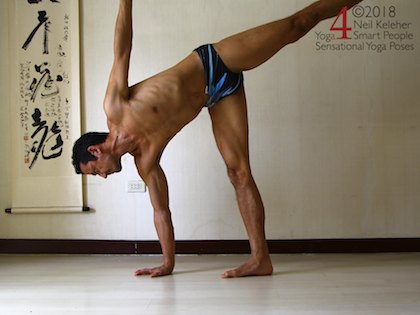 If you've ever tightened a bolt or a screw, you've probably noticed that the tighter a bolt gets the harder it is to tighten it further.
You may feel extra pressure where your skin is pressed between bone and the metal of the wrench, but in addition your muscles have to work harder.
The same can be observed tightening or loosening the strings of a guitar or violin or adjusting the spokes of a bicycle wheel. The tighter the strings, the harder you have to work to tighten them further.
Pulling on the sheets of a sail boat, the stronger the wind, the harder you have to work to pull the sheet in. (Sheet is the nautical term for the ropes used to adjust sail tension).
In all of these examples, it's variations in muscle output that help you to notice how tight a bolt or string or sail sheet is.
(That, and changes in connective tissue "tension").