Lower Back Stretches
Standing and seated stretches for alleviating low back pain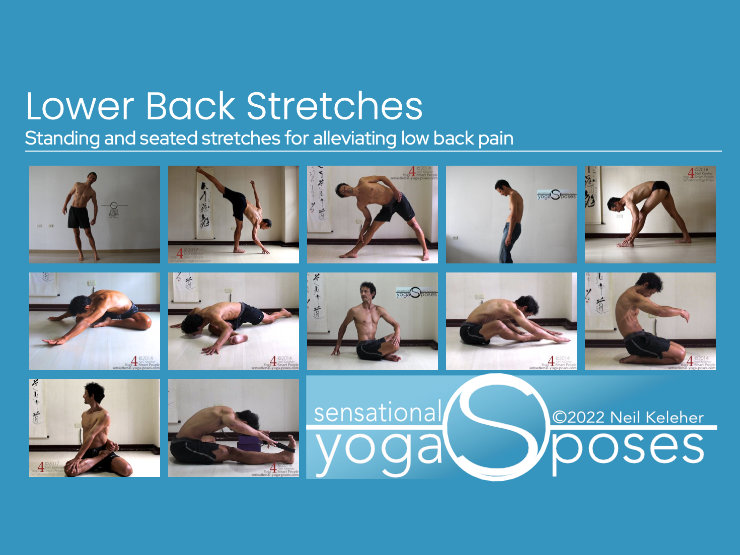 The following set of lower back stretches start of with standing stretches and work towards seated stretches followed by a meditation for balancing space and tension within the body.
The stretching positions include a mix of side bends, forward bends and twists for the spine and hips.
The stretches can be done in the order given. However, as you get more comfortable with them you can do them in any order that feels right. You can also focus on using only the stretches that have the best affect on your lower back.
For all of these lower back stretches, focus on moving into the stretch and out of it slowly and smoothly.