Hydrodynamic and Hydrostatic Joint Lubrication
muscle activation and high speed movement to keep joints lubricated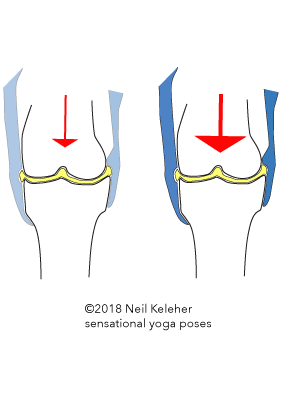 As pressure increases (arrow), muscle activation increases to increase ligament and tendon tension (deeper blue color) which in turn increases synovial fluid pressure (yellow) to resist bones contacting.
Articular joints, filled with synovial fluid, are typically modeled as allowing the bones they connect to touch.
Articular cartillage, which covers the ends of bones within a joint, acts via various mechanisms to reduce friction and wear through boundary lubrication.
But what if synovial articular joints are designed to use hydrostatic lubrication which prevents articular surfaces from contacting by maintaining a film of lubricating fluid between them?