Developing Full Body Awareness
A Flexible Approach to Learning to Feel (and Control) Your Body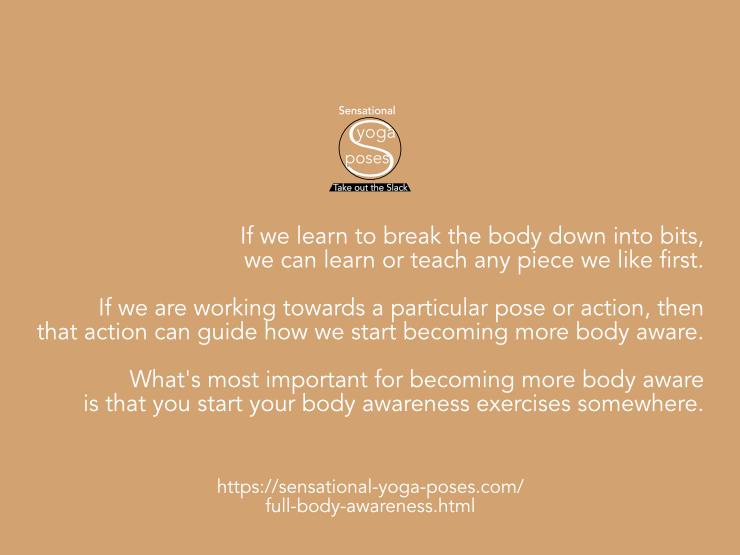 A few years ago I got into a heated discussion on the best starting place for learning full body awareness. The author's contention at the time was to start with the feet since they are the foundation for most of our upright activities.
While I agree that the feet are an excellent starting point for developing body awareness (I use them often as a starting point when teaching balance) they aren't the only option.
As an example, you can start developing full body awareness by first focusing on the pelvis in a seated position. From there you can expand your awareness to include the lumbar spine, thoracic spine, ribcage, neck and head.
Students can learn to feel their spine first (or elements of their spine) while sitting or they can focus on feeling their feet while standing.
Posture awareness (and body awareness) can start with your spine and radiate outwards, or it can start from your feet and radiate upwards.
In either case they begin to learn to feel their body.