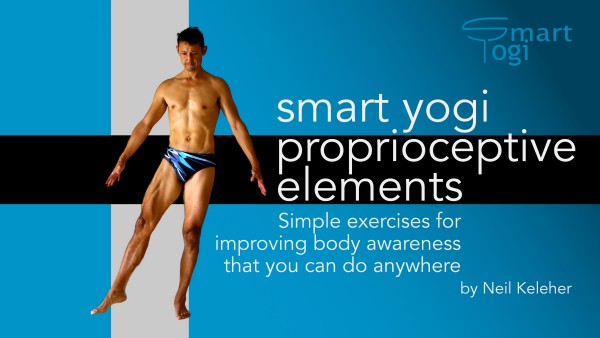 Smart yogi proprioceptive elements
Simple proprioceptive exercises for de-stressing and improving body awareness that you can do anywhere
Published: 2020 01 28
Want to start exercising but not sure where to start? Smart yogi proprioceptive elements is a set of simple exercises that help you learn to feel your body and to feel your muscles. You don't need a gym to do these exercises, all you need are moments at a time, and some space to stand.
If you have trouble getting out of your head, Smart yogi proprioceptive elements offers a simple way to become present. Most breathing exercises help you to become present by focusing on feeling (and controlling) the muscles that you breathe with. With Smart yogi proprioceptive elements, you focus on feeling and controlling muscles in general. You become present, and you learn to feel your body at the same time.
Want to fast-track the acquisition of body awareness? Smart yogi proprioceptive elements can be done anywhere you have room to stand. Waiting for a latte, or waiting for a significant other to get ready, do some smart yogi proprioceptive exercises and your time isn't wasted. As a matter of fact, if you find yourself constantly getting miffed when you have to wait, smart yogi proprioceptive elements offer you a positive way of dealing with waiting. Each time you have to wait becomes an opportunity to better learn your body.
You can then apply that body awareness in anything you do, whether it is yoga, or some other activity where you are using your body.
Get it now from Gumroad
Stream only, cancel at any time.